Follow-up: Micro experiment: classic truck niche domain + social handle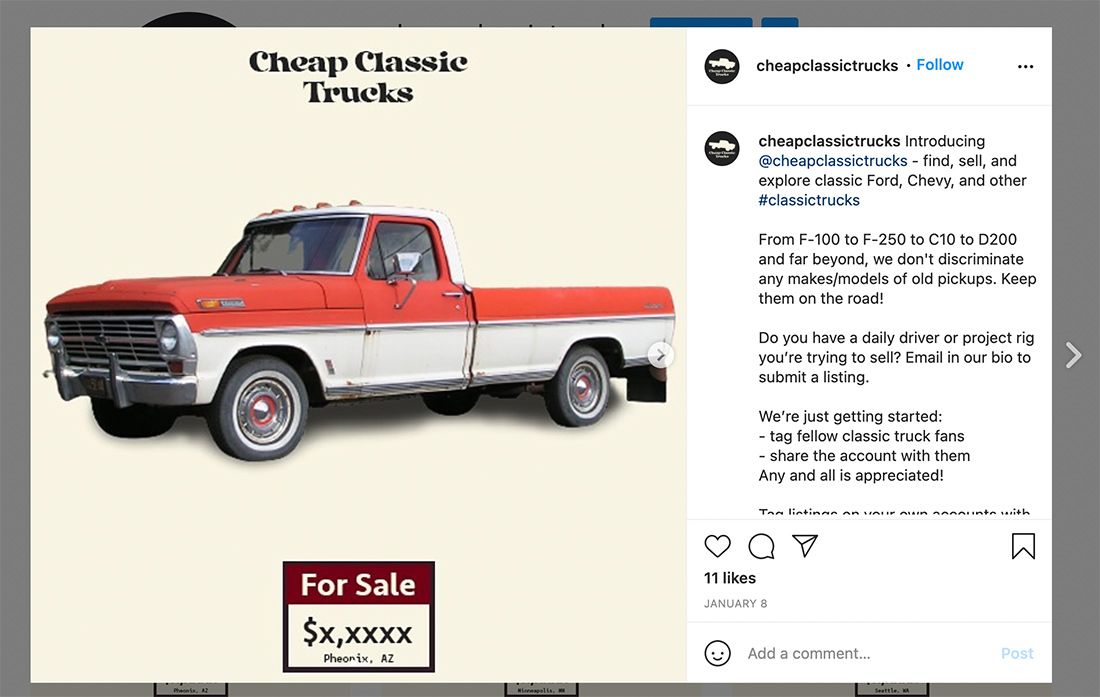 Looking at more takeaways from a micro experiment on a niche domain name + social handle. Another retro and check-in on @cheapclassictrucks.
Published on November 1, 2021
---
In April 2021 I wrote part 1 of this - a micro experiment's early analysis/retrospective - then reflecting on stats from 3 months of having cheapclassictrucks.com domain name and its matching @cheapclassictrucks social handle. For more background around how/why I started this classic truck niche experiment,

Read more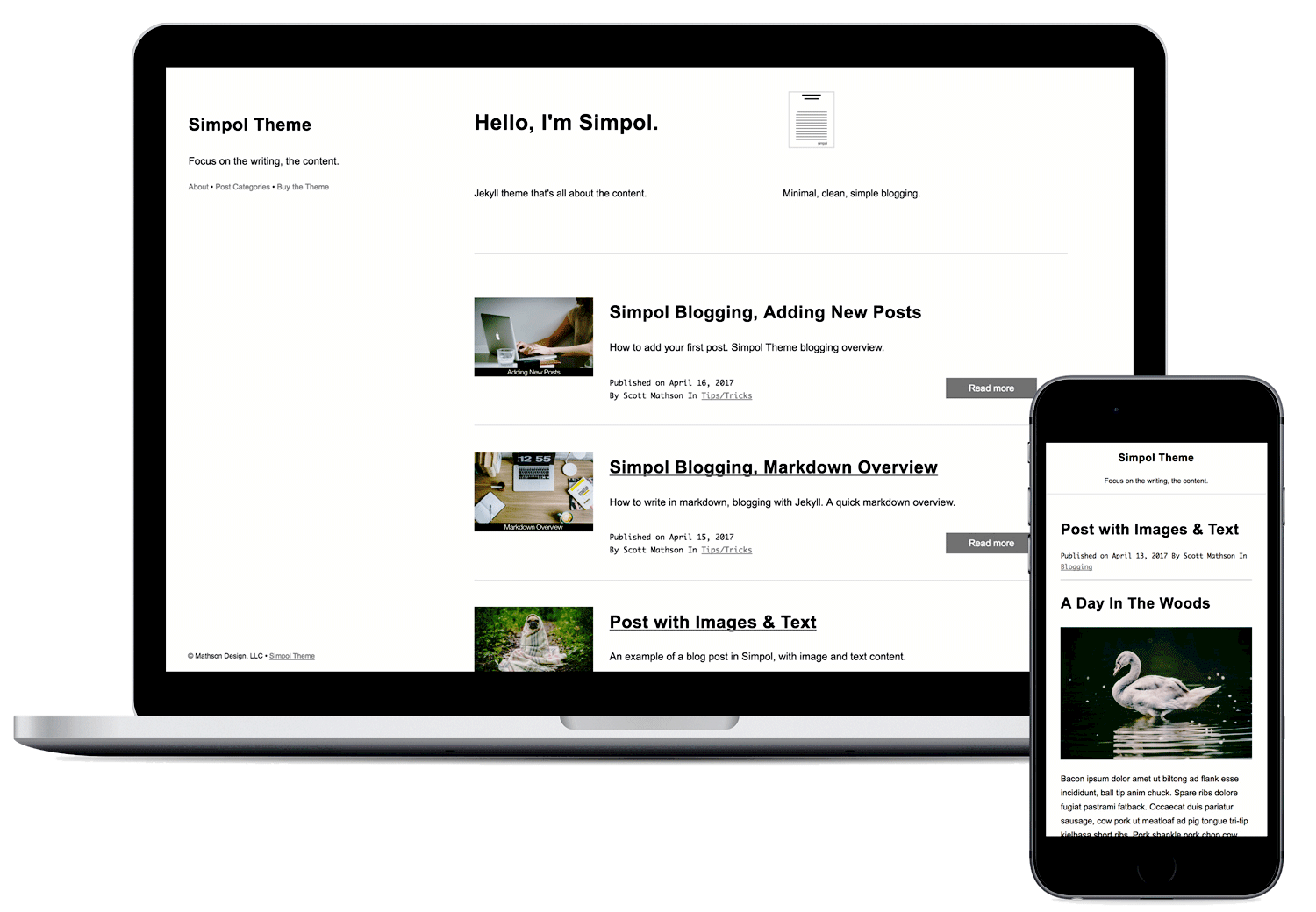 Simpol Theme is an open source static website theme made for use with Jekyll static site generator. Focus on the writing, the content, with this minimal-esque theme.
See the code + demo
Articles by category
I'm sending out an email newsletter with blog articles and how-to's, alongside posts and new projects from talented folks in the tech industry. Subscribe!
Makerviews by Scott Mathson exists to share the stories of and advice from a variety of makers, designers, and artists.
Rooted in a deep love and appreciation of handmade, quality goods, I'm setting out to partner and collaborate with artisans and craftspeople, highlighting these makers through in-depth articles.
Check out Makerviews, one of my projects or see what else I'm up to.