• 473 words
• By Scott Mathson
Subscribe to get future emails!
After this campaign, Plink went on to be ranked Top 5 Product of the Day on Product Hunt.
---
Hey all,
Writing with a quick note to let you know that I've officially launched Plink on Product Hunt today.
Plink makes smart links for podcasts. I created this service with the goal of solving pain-points that podcasters have. Though I developed and launched Plink months ago and have been sharing milestones on Indie Hackers, my blog, and other places, I am so stoked to have finally shared this on Product Hunt today, too!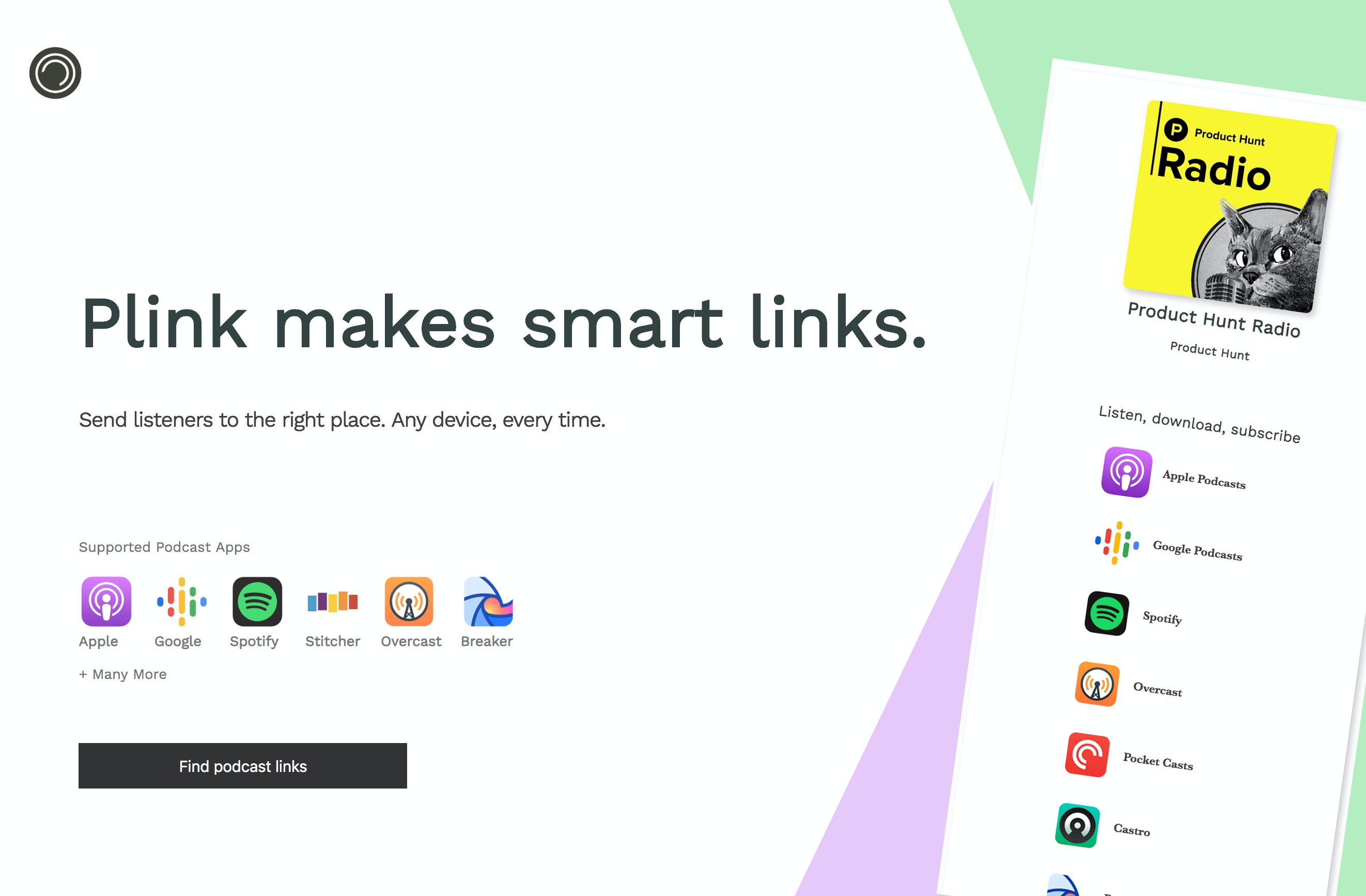 This is v. 1.0 so not everything that I'll eventually have in the product is here yet. But I'm stoked about the adoption of Plink, so many loyal customers and those who continue to promote and use this smart podcast linking service.
If not yet familiar, Product Hunt launches last 24hrs. Plink launched earlier this morning and is currently up to 85 votes and has been going back-and-forth between 5th/6th place overall for today. This has exceeded my expectations and I'm honestly super grateful for the interaction, engagement, and conversation happening on PH today.
---
Again: Plink went on to be ranked Top 5 Product of the Day on Product Hunt.
---
SO close to 100 votes, so that's my next goal here. That would be amazing to achieve! If you have a couple minutes to spare, head on over to Plink on Product Hunt and give Plink your vote of approval.
Feel free to also drop a line in the comments on PH if you have any feedback or questions, too.
Thank you all and have a great weekend!
Best,
Scott Mathson @scottmathson -
Get future Newsletter issues by subscribing